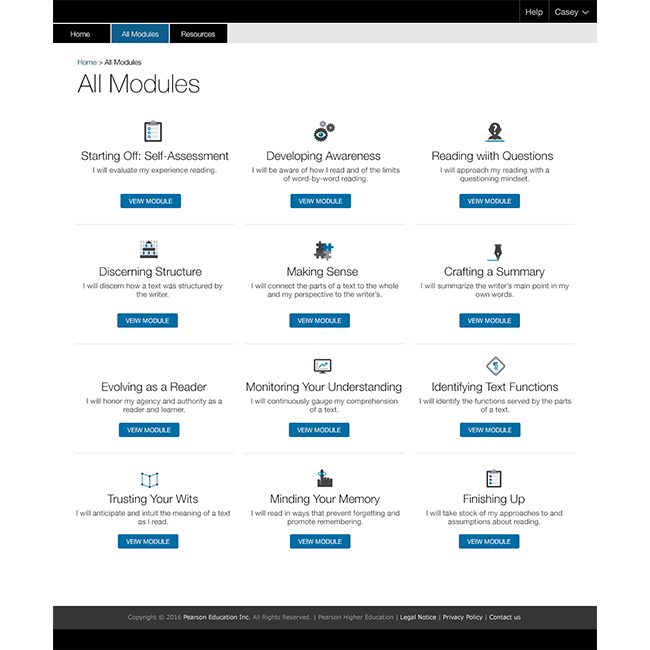 Problem
Create a big, new audience
Transform a Harvard University course into an application available to everyone. Harvard University's Bureau of Study Counsel has been helping students since 1940's learn new ways to approach reading and studying. Working directly with the authors and Pearson Education, RedSwan5 took a classroom experience and made it an online application available to anyone.
Truly Agile, Collaborate Creation
Taking an 'in-person' product to an online experience required intense collaboration on content development and user expectations. Authors, designers, content strategists and curriculum experts collaborated on a captivating course. Design, animators, videographers, and development worked in agile sprints to build prototypes, test releases and, finally the product released in June 2017.
Solution
It's not what you learn. It's how you learn it.
The course is about self-awareness and discovery — experiences that require deep engagement to support behavioral change. The course is also based on learning by trying without judgment which, if not done well, can leave users feeling frustrated.
RedSwan5 created personas, UX, the voice, tone, design, animation and video that allowed students to become immersed in a self-learning environment that left them empowered, engaged and more confident.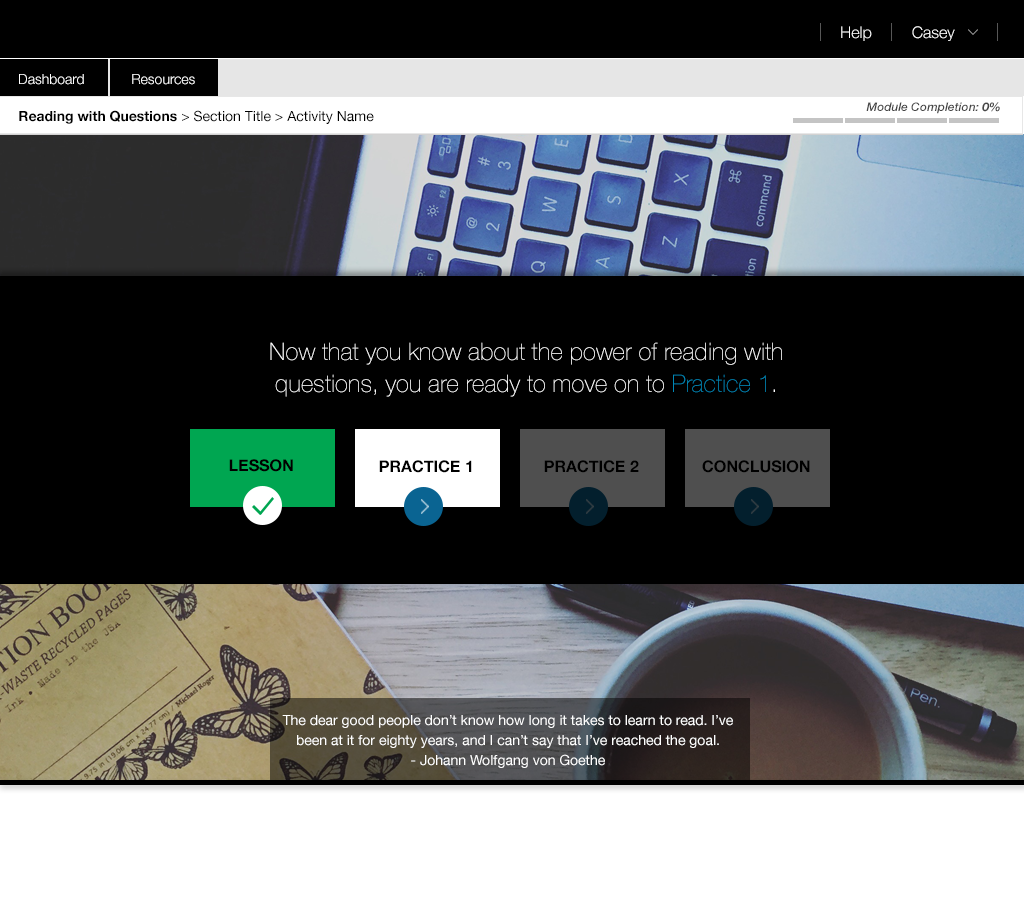 Results
Captured the essence of the live course – in some ways making it better as a digital experience
Pilot received the highest number of pre-sale orders in Pearson's history
73% of students reported that they were more aware of their reading strategies
Over 72% of students will apply the reading approaches learned from Strategic Reader to their other coursework
Built efficacy metrics and benchmarks into the product and experience to support a long-term, differentiated brand story.