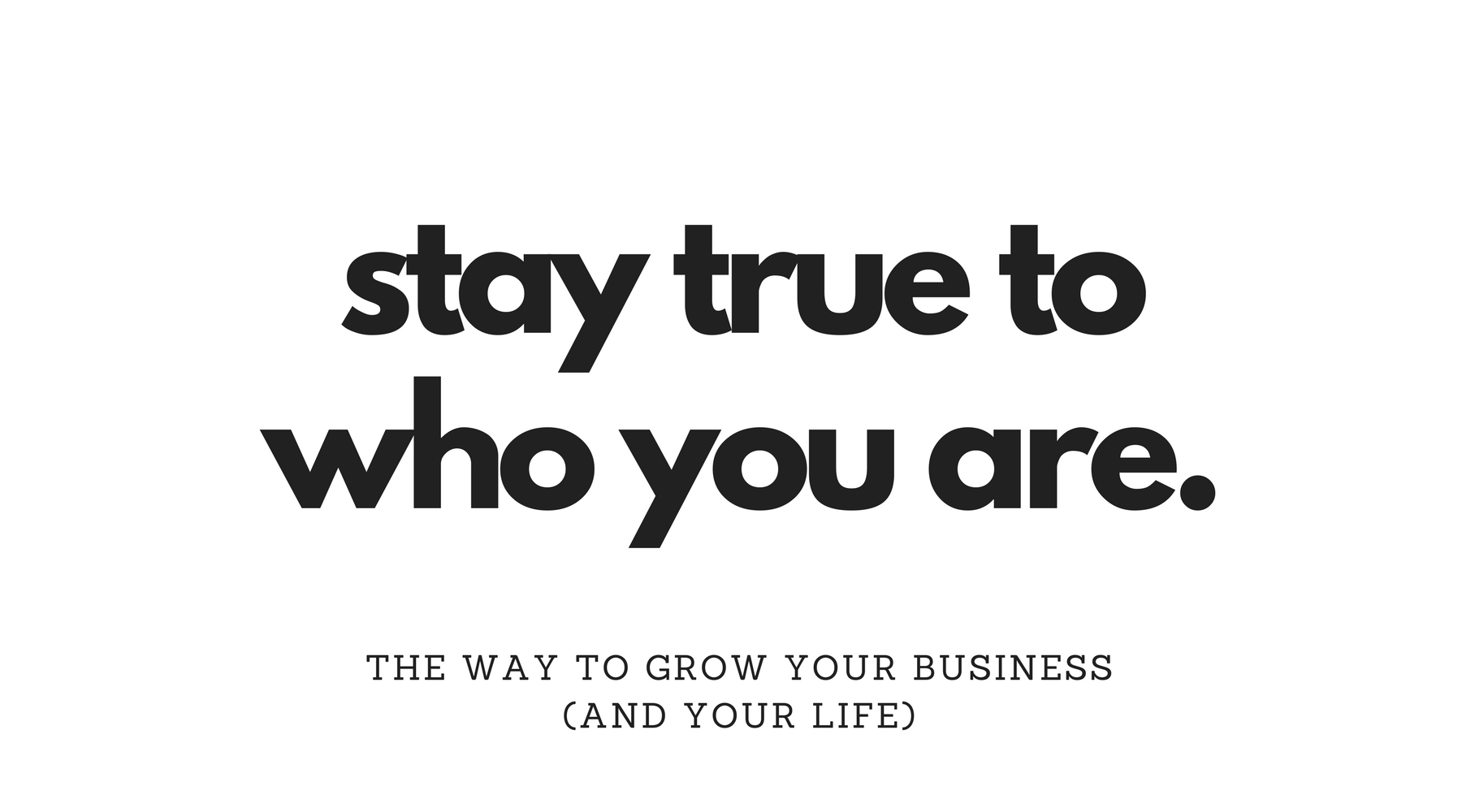 Problem
Simplify, simplify, simplify
DiscoverE is responsible for most workforce outreach programs used by almost every engineering firm and society. DiscoverE is the invisible force that ensures any child has an opportunity to learn about engineering. In 25 years, DiscoverE created or inherited 14 different brands – each with its own website, logo, sponsors and funding structure.
Solution
RedSwan5 worked with the DiscoverE team and an advisory group representing some of the largest engineering firms and societies to create a brand that would improve funding and allow the organization to grow globally – especially in emerging markets where K-12 engineering outreach was non-existent.
Build a rock-solid brand architecture
Redswan5 and DiscoverE worked thru the painstaking process of consolidating brands that overlapped, eliminating those that were no longer part of the core offering and narrowing the portfolio to 6 programs that served the needs of K-12 educators and students.
New brand strategy and messaging
During the workshops, interviews, surveys and research, RedSwan5 crafted DiscoverE's brand strategy and messaging. The brand strategy focused on global growth and penetrating the educator market. We also developed core messaging on being the most trusted resource for educators and students.
Better leadership and funding strategy
With a new direction and messaging, the organization needed to spend less time fundraising and more time on global expansion. RedSwan5 worked closely with the executive and leadership team on a new funding system and governance structure. RedSwan5 also helped to write (and win) a grant to support organizational changes that would increase productivity, decrease cost and improve communications.
Website, Communications and Content Strategy
In the process of reinventing itself, RedSwan5 took 14 websites and narrowed it down to 2 – DiscoverE.org and Futurecity.org.
DiscoverE needed to learn more about the needs of the audiences. A Salesforce system was linked to the website and service as a key component of the marketing program.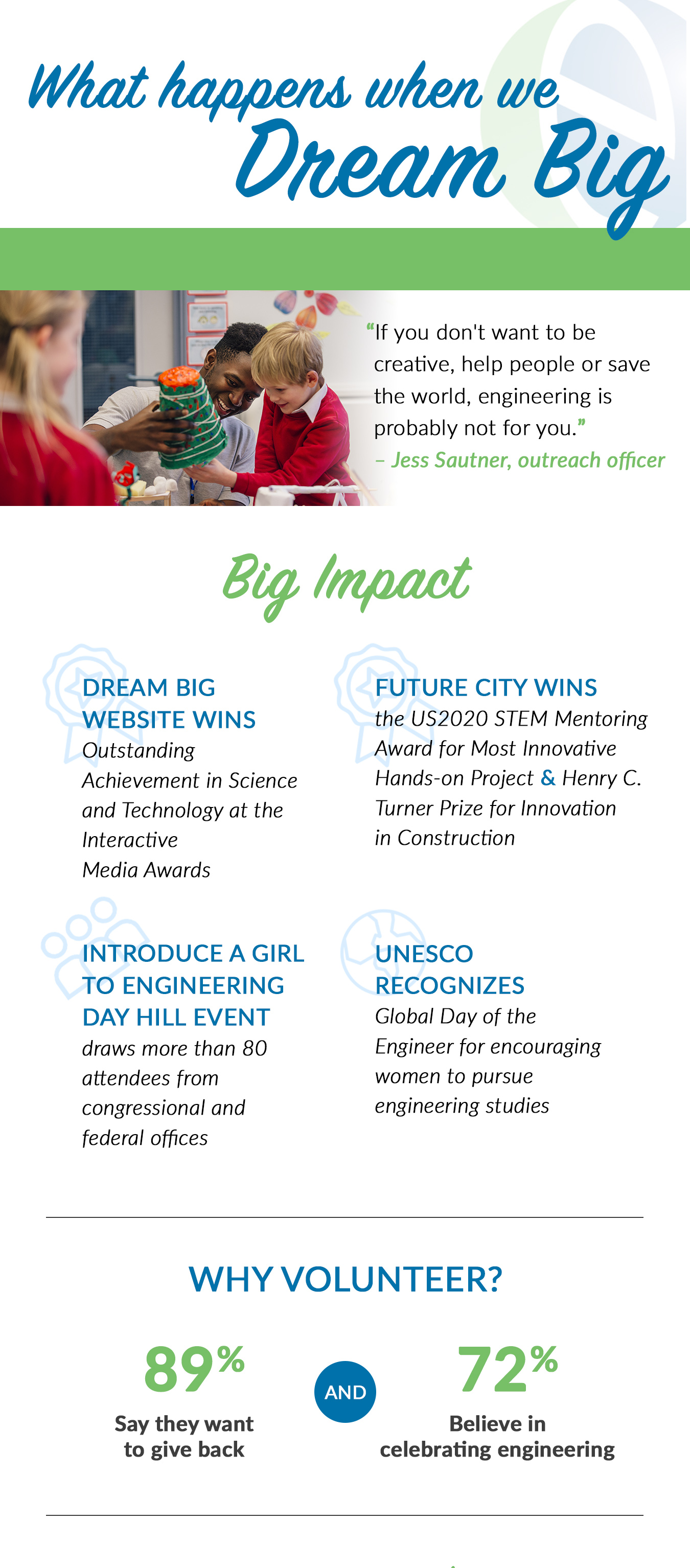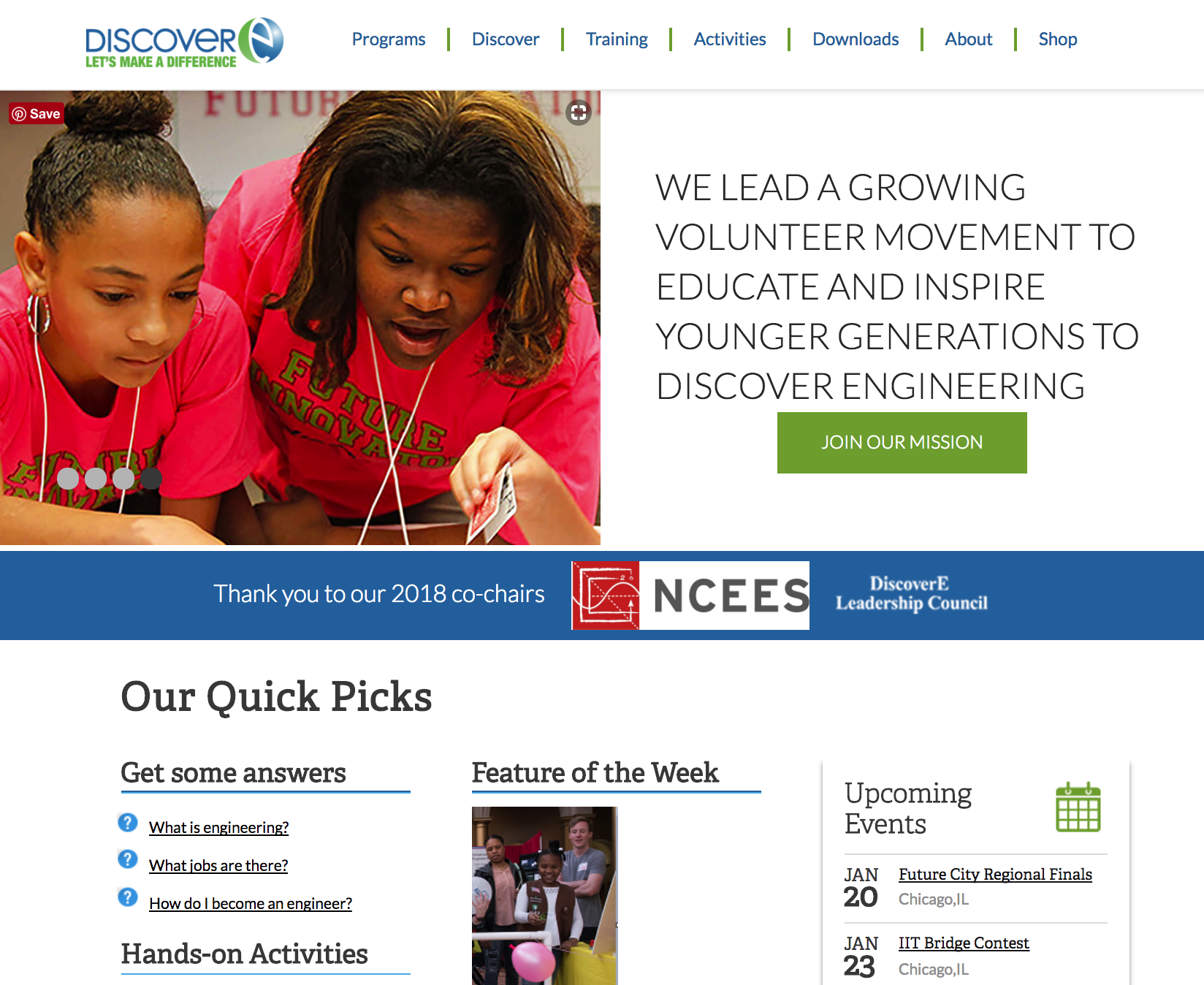 Results
Successfully transitioned to better, sustainable leadership and fundraising model
Grew email list to over 35,000 members and discovered educators outpaced volunteers as the largest audience
FutureCity.org received the grand prize for the UL innovation award in education
DiscoverE.org won an IMA outstanding achievement award
The organization has reached over 2 Million students in the past 4 years and continues to hold the global leadership position in engineering workforce outreach in every continent (except Antarctica – but we are working on that)